"Unitra powraca" – ogłosiły tryumfalnie media informując o tym, że produkty sygnowane logotypem kultowej polskiej marki znów trafią do sklepów. Na utrzymanej w klimatach PRL konferencji prasowej nie tylko przypomniano tradycje powołanego w 1961 roku Zjednoczenia Przemysłu Elektronicznego i Teletechnicznego Unitra, ale również przedstawiono kilka produktów, które oferować będzie nowa-stara marka.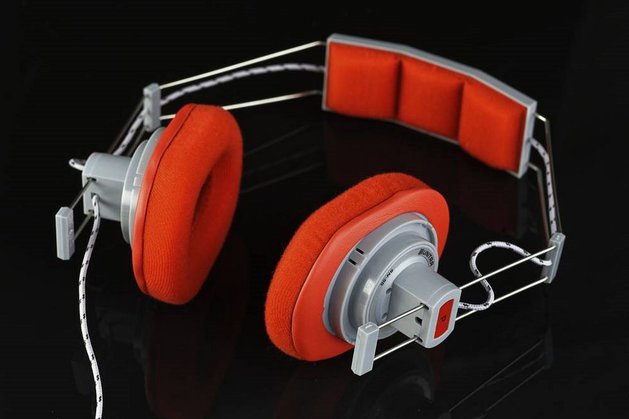 " Gdy dowiedziałem się o reaktywacji marki, najzwyczajniej w świecie ucieszyłem się." - Napisał autor artykułu.

"Dlaczego? Staram się kupować świadomie. Jedni nazwą to gospodarczym nacjonalizmem, inni odpowiedzialną konsumpcją, ale dla mnie jest istotne, czy sklep, w którym kupuję, ma polskich właścicieli. Albo przynajmniej czy produkt, który właśnie ląduje w moim koszyku, został wyprodukowany w Polsce. Najlepiej gdzieś blisko, dlatego tak bardzo cenię lokalne warzywniaki czy piekarnie.

Właśnie takie codzienne wybory przy sklepowej półce mają bezpośrednie przełożenie na jakość mojego życia. Każda złotówka wydana na miejscu wróci do mnie okrężną drogą: w postaci niższych podatków, lepszej infrastruktury czy jako szybkie załatanie stereotypowej dziury w drodze."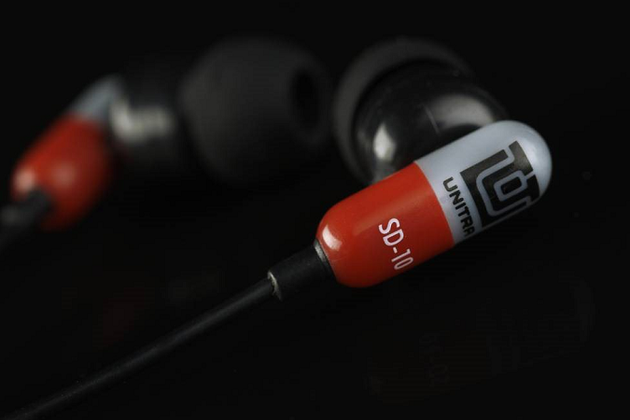 No właśnie. Jak dużo wspólnego z dawną Unitrą ma ta nowa? Właścicielem praw do znaku towarowego jest firma K-Consult – zostały one nabyte bezpośrednio od Unitry S.A. – "spadkobiercy" rozwiązanego na fali przekształceń zjednoczenia, w ostatnich latach działającego już tylko w branży… nieruchomości.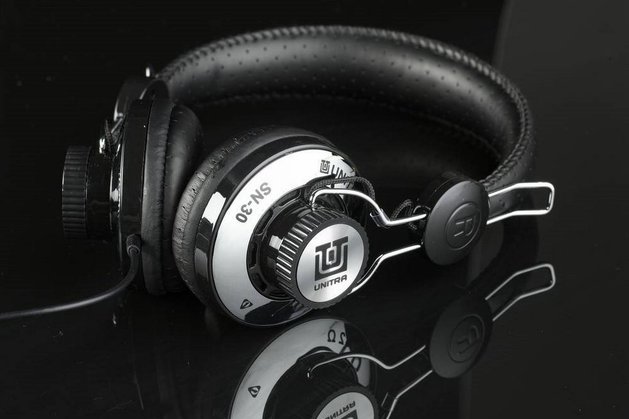 Prezes tej akcyjnej spółki był zresztą obecny na konferencji. Jak zapewnia rzeczniczka prasowa K-Consult, Izabela Kaszubowska, konsultowano z nim nawet projekty produktów "nowej" Unitry. Z drugiej jednak strony rdzennie "polski charakter" nowej Unitry (reklamującej się hasłem "born in Poland") niektórzy podważają w oparciu o fakt, że niektóre jej produkty… są składane w Chinach (co wychwycił Dawid Kosiński ze Spidersweb.pl) .
Przedstawiciele Unitry wytłumaczyli nam jednak, że firma wraca na rynek z produktami należącymi do trzech kategorii – sprzęt audio, uchwyty do telewizorów oraz słuchawki nagłowne i dokanałowe. Produkty należące do dwóch kategorii – sprzęt audio i uchwyty do telewizorów – zostały w całości zaprojektowane i wykonane w Polsce.

Od Unitry do Rometa
Warto zwrócić uwagę, że Unitra to nie jedyny w ostatnim czasie biznesowy projekt bazujący na nostalgii Polaków z markami z czasów PRL. Od lat różne firmy ze zmiennym szczęściem rywalizują w ten sposób o portfele Polaków.
Czasami przybiera to dość zabawną postać – tak, jak jest w przypadku Syreny. A właściwie dwóch Syren: Onet.pl przypomniał niedawno, że starą markę ożywić chce zarówno firma AK Motor, jak i Polfarmex S.A. wespół z AMZ Kutno Sp. z o.o.
Która Syrena bardziej przypadnie do gustu Polakom? Trudno powiedzieć. Ale warto zaznaczyć, że rywalizacja między firmami grającymi na sentymentalnej strunie nie jest niczym dziwnym. Kajetan Adamczak z produkującej głośniki firmy Tonsil w rozmowie z naTemat nie bez satysfakcji odnosi się do tego, gdzie składane są produkty reaktywowanej Unitry i zaznacza, że wszystkie produkty Tonsilu powstają w Polsce, we Wrześni, "rękami polskich pracowników i w oparciu o polskie komponenty".

Zresztą "polskość" i "autentyczność" starają się mocno eksponować wszyscy, którzy odtwarzają dziś klasyczne, polskie marki. Tak o tradycjach Rometu mówi dla naTemat Lidia Grabiec z Arkus & Romet Group.


Arkus & Romet Group to w stu procentach polski kapitał. Kontynuując plan produkcyjny dawnego Rometu produkcję prowadzimy w kraju, używamy komponentów największych światowych producentów, na których opiera produkcję rowerów cała branża (Sram, Shimano, Santur). Bazujemy na komponentach sprowadzanych z Polski, Niemiec, Japonii, Tajwanu.

Romet, w czasach PRL monopolista, nie był w stanie poradzić sobie w warunkach wolnej konkurencji. Firma chyliła się ku upadkowi, aż do chwili, gdy w 1998 roku zakłady i prawa do marki trafiły właśnie w ręce Arkus & Romet Group.

– Mamy świadomość, że sentyment, jaki Polacy czują do tej marki, ma ogromną wartość. Dlatego też cały czas nawiązujemy do dawnych wzorów, modeli czy nazw, jak np. "Wigry" i "Gazela". Niemniej tym klasycznym modelom nadaliśmy bardziej współczesny kształt. Cały czas rozwijamy też nowe projekty i technologie – przekonuje Lidia Grabiec. Nie zawsze jednak kontynuacja dawnych tradycji idzie równie sprawnie.

Nie zawsze się udaje...
Kajetan Adamczak Tonsilu zwraca uwagę, że w przeszłości wielokrotnie podejmowano już próby reaktywacji tej marki, ale w gruncie rzeczy zamiast spodziewanego sukcesu przyniosły one jedynie szkody: kolejne firmy nie były wiarygodne, miały problemy finansowe. Zawirowania trwały przez lata, a klienci tracili szacunek dla marki, której korzenie sięgają 1945 roku.

Dziś jest lepiej. – W swoim obecnym kształcie Tonsil funkcjonuje od 2 lat. Intensywnie pracujemy nad poszerzeniem naszej oferty, rozbudową sieci dystrybucyjnej, a także wejściem z produktami do segmentu premium – mówi Adamczak dodając, że ich produkty sprzedają się nie tylko w Polsce.

– Głośniki Tonsil, nawiązujące do chlubnej tradycji tej marki, to podstawowy biznes firmy – mówi Adamczak. Nie zawsze jednak na bazie dawnej marki buduje się od razu cały biznes: np. firma Wojas, od 1994 posiadacz praw do marki butów Relaks, już dwukrotnie starała się wprowadzić je do sprzedaży pośród swoich innych modeli obuwia.
żródła i dodatkowe informacje:
http://gadzetomania.pl/1264,unitra-powraca-doskonale-to-dobra-wiadomosc-i-wcale-nie-chodzi-tu-o-sentyment
http://natemat.pl/103495,unitra-powraca-reaktywacja-kultowej-marki-z-czasow-prl-coraz-wiecej-firm-gra-na-konsumenckiej-nostalgii
Sprostowanie:
Po umieszczeniu artykułu znalazłem informację/ sprostowanie firmy K-Consult na temat miejsca produkowania sprzętu. Aby rzetelnie oddać sprawę, oto treść i link do całego sprostowania.
Szanowni Państwo,
W związku z nieprawdziwymi informacjami zamieszczanymi na różnych stronach internetowych, dotyczącymi rzekomej produkcji wszystkich produktów marki UNITRA w Chinach firma K-Consult oświadcza:
Marka UNITRA powróciła na polski rynek z propozycją produktów należących do trzech kategorii – sprzęt audio, uchwyty do telewizorów oraz słuchawki nagłowne i dokanałowe. Produkty należące do dwóch kategorii – sprzęt audio i uchwyty do telewizorów zostały w całości zaprojektowane i wykonane w POLSCE.
Nawiązując do tych najlepszych tradycji to właśnie w POLSCE zaprojektowano i wyprodukowano należący do kategorii sprzętu audio, tradycyjny wzmacniacz lampowy EDWARD, który zarówno w warstwie jakości dźwięku, mocy jak i samego wykonania obudowy, jest produktem z najwyższej kategorii. Wzmacniacz Edward trafił już do redakcji audiostereo.pl na pierwsze testy redakcyjne.
Również uchwyty do telewizorów: Ryszard, Wacław, Zdzisław, Kazimierz, Roman, Stanisław, Andrzej - projektowane i produkowane są w POLSCE. Ramiona uchwytów wielofunkcyjnych zostały wycięte z jednego kawałka stali o grubości 8 mm, co potwierdza solidność produktów. Wszystkie uchwyty przeszły testy zgodnie ze światowymi standardami, a ich wytrzymałość faktyczna jest trzykrotnie wyższa niż maksymalna nośność podana na opakowaniu.
Niestety mimo intensywnych poszukiwań nie udało nam się wejść w kooperację z żadnym polskim producentem trzeciej kategorii produktów – słuchawek. Niemniej jednak warunkiem koniecznym do spełnienia przez zagranicznego producenta była najwyższa jakość przetworników przy różnej charakterystyce brzmienia, funkcjonalność oraz wygoda użytkowania produktów. W ten sposób powstały modele różniące się nie tylko wyglądem, ale przede wszystkim warstwą odsłuchu. Słuchawki dostępne w ofercie marki UNITRA zadowolą zarówno poszukiwaczy szerokiej sceny, jak i osoby lubiące mocne podbicie basów.
Wszystkie produkty marki UNITRA wprowadzone do sprzedaży przeszły w fazie produkcji rygorystyczne testy, co dodatkowo poza wysoką jakością komponentów gwarantuje ich doskonałą jakość.
Cała treść sprostowania w linku:

http://kconsult.pl/o-firmie/aktualno%C5%9Bci/n/10444/2014/05/o%C5%9Bwiadczenie!-gdzie-produkowane-s%C4%85-pradukty-marki-unitra/
---